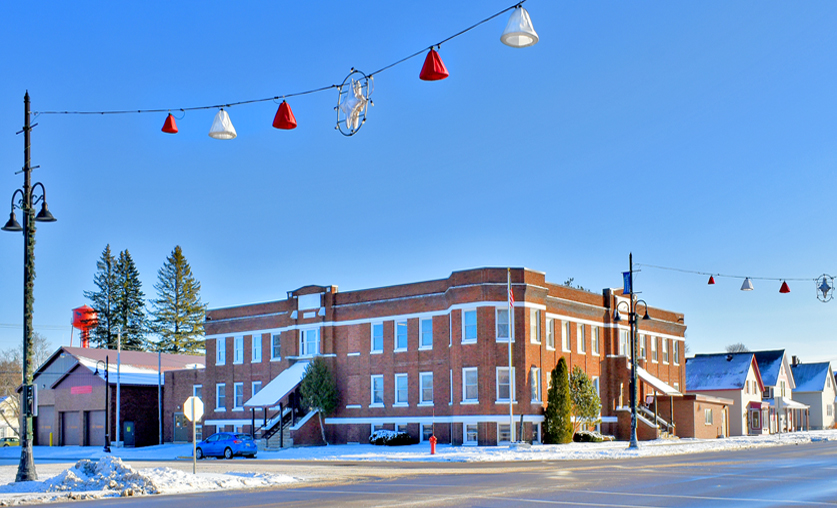 McMillan Township
Luce County, Michigan

Welcome to McMillan Township
The McMillan Township Hall is located in downtown Newberry, MI on M123. Our civil Township is located in Northern Luce County of Michigan's Upper Peninsula. McMillan Township makes up 65.5 percent of Luce County's land mass which is the largest municipality by acreage in the entire State of Michigan. Our range begins south of Newberry and stretches up north where is meets with the beautiful shores of Lake Superior.

New Website
We are pleased to announce that we have a new website with a variety of interactive tools for the community including: Online Tax Search, Board of Directors page, Maps page that shows our location within Luce County and the stages of growth in Newberry — both in which are also available as PDFs, Board Minutes, Photos of our Township Hall and our area, Events Calendar, and a host of resources for the people of McMillan Township to utilize. Also, if you are new to the area, please visit the Our Location page to view both a Google street map and a satellite view of where we are situated in the Upper Peninsula of Michigan.

Online Tax Search
McMillan Township residents can utilize our new interactive tool from the comfort of your home. You can now look up your Tax Bill/Receipt at the link above, "Online Tax Search". You must register on their site, and it is free to look up your own parcel. There is a $2.00 charge to look up other parcels.

McMillan Township Hall
We have made great use of our historical McMillan Township Hall building (also known as the Newberry Community Building) and have recently made incredible improvements with the transformation of our auditorium into a gymnasium for the Newberry Youth Basketball Association. Check out our news article that shows how our area leaders and businesses made this project possible. Our lower floor kitchen is now the headquarters for our local Alpha Deli - fresh sandwiches. This great story is also available in our news section. We currently have affordable office space available in which we invite you to consider. McMillan Township also maintains Forest Home Cemetery and Township parks. We encourage you to look at what McMillan Township has to offer, along with supporting our great future endeavors.
McMillan Township News
Our Township News will highlight our Township Hall, community, work and growth. These will be available as PDFs so that the browser can easily print them. Our Top Story will be reserved for urgent news and great milestones. Currently we are placing the spotlight on, "Newberry Community Building turns 100", courtesy of the Newberry News (Photos by Steve Stiffler and Story by Sterling McGinn) This is a great historical article that everyone should read. We appreciate The Newberry News, www.mynewberrynews.com for allowing us to share this on our site.
♦ Top Story

Sponsors
Our new website also offers opportunities for businesses and non-profits to advertise their services and products. These banner ads help support our Township and bring people to our local businesses and organizations. This advertising is affordable and viewable 365 days of the year.
♦ Learn more