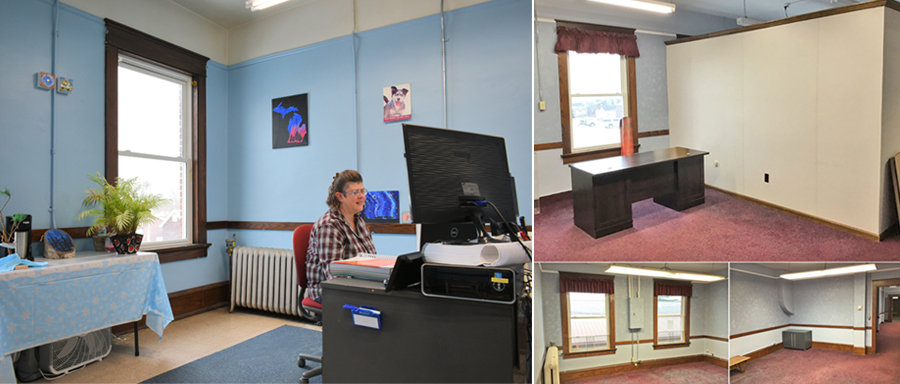 McMillan Township
Luce County, Michigan

Affordable McMillan Township Office Rentals
McMillan Township has available office rental space that is affordable and conveniently right downtown Newberry. Pictured here is one of our renters who has been enjoying her office space now for a few years. She has made it cozy and fun to work from. Maybe you are looking for a more affordable office space or thinking about starting a new small business. Or possibly you are currently working remotely and would like an alternative other than working from home, well this is the venue for you.

We offer a few different sized office rentals for you to consider. Shown here is one of our larger office spaces that is currently available for rent. Please call us here at our Township Offices for rates and availability at (906) 293-8798.